EXPORT QUALITY
EXPORT QUALITY: Monologues (loosely) Based on True Stories of Mail-Order Brides from the Philippines is a series of four monologues originally written by the Kataga Women Writers' Collective as part of their organizing work with GABNet/AF3IRM, a women's advocacy organization. The monologues feature the stories of four Filipinas, across different times, whose lives are forever changed by the circumstances of their marriages. The piece also utilizes technology, a unique chorus of Scary Brides, and other interactive elements to engage the audience. This most recent, updated script is being written by three of the original Kataga Collective members, with love and permission from the fourth member. Seeking to raise awareness and inspire collective action, Export Quality is written in community, for community.
//
LCP hosted a workshop reading of Export Quality on October 19th, 2016. Pictured immediately below are writers Dorotea Mendoza and Carolyn Antonio, with actors Isabelle Van Vleet, Leanne Cabrera, Esther Chen and Iliana Inocencio. Writer Erica Miguel joined via Skype.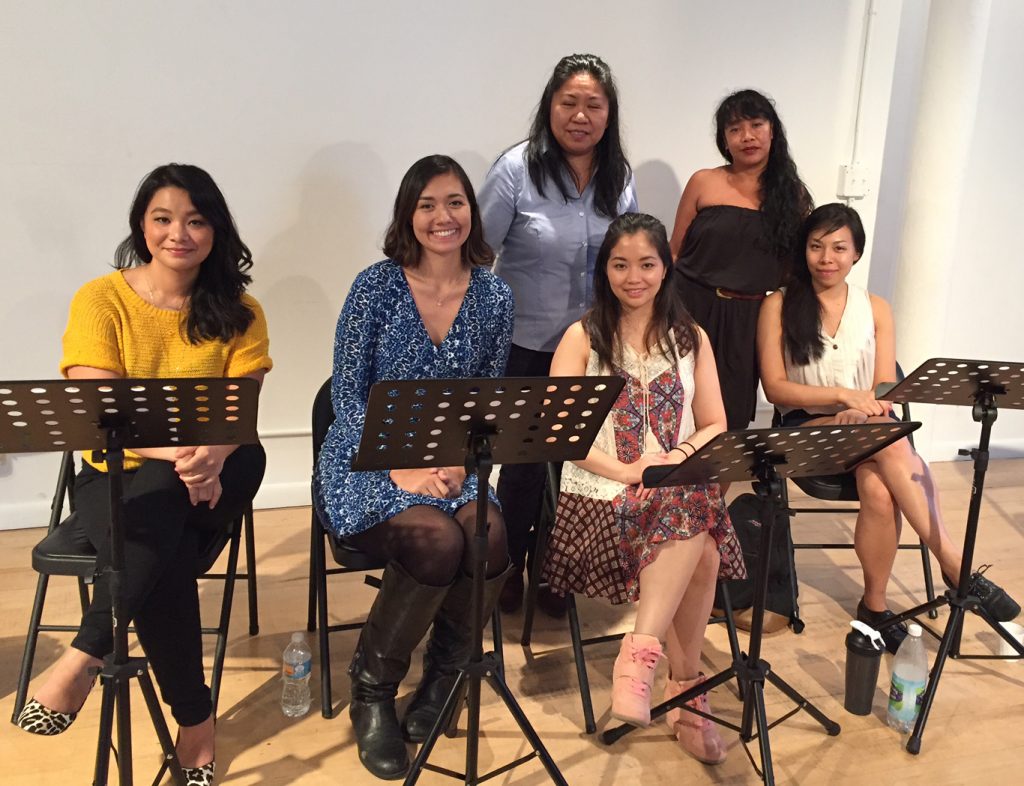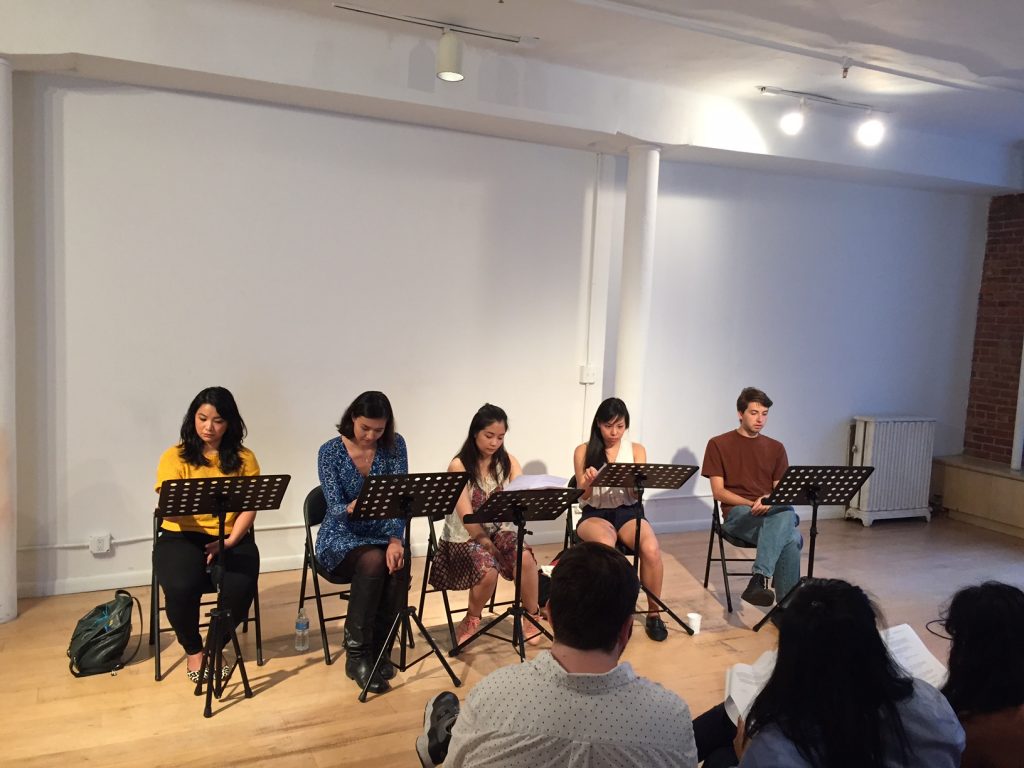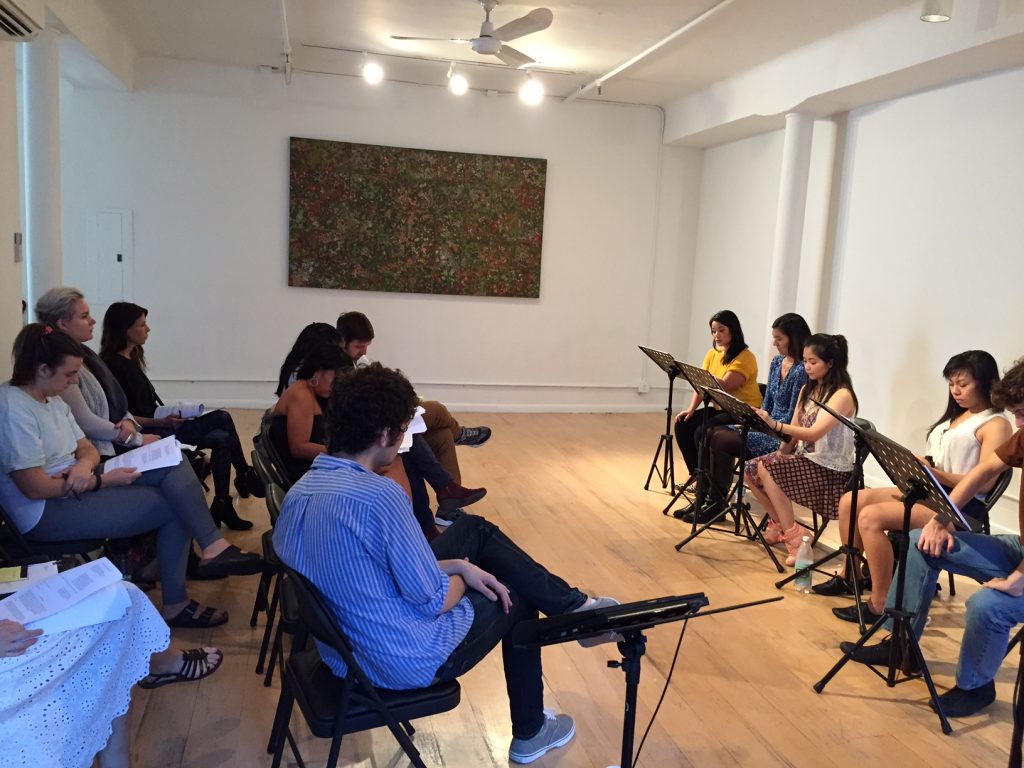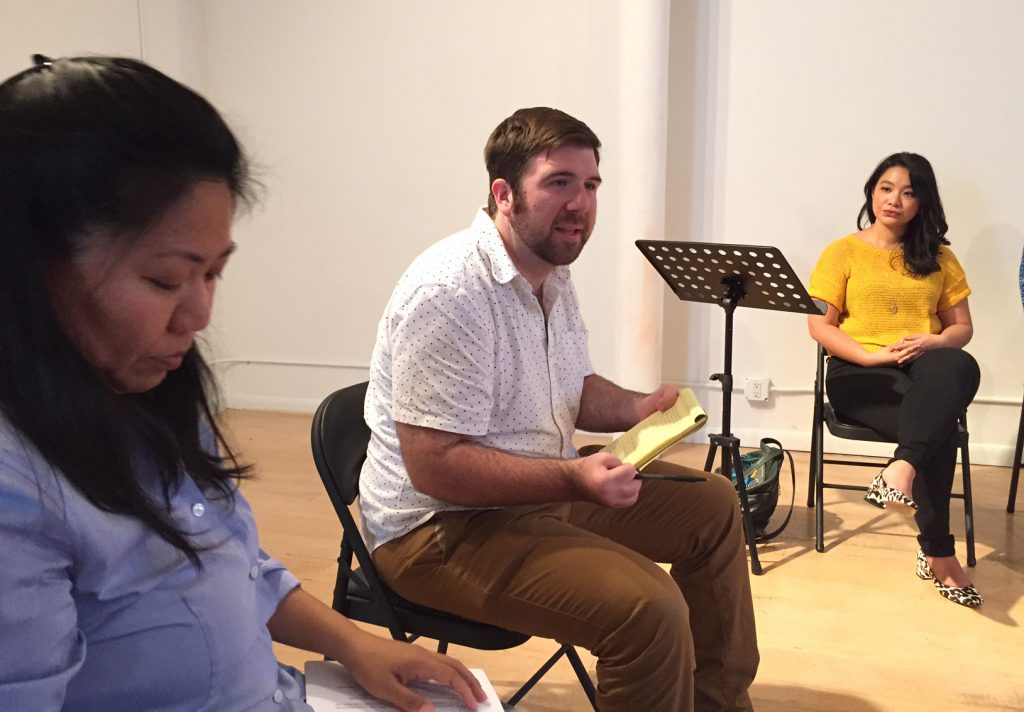 LCP's own Andrew Farmer leads the post-reading discussion.